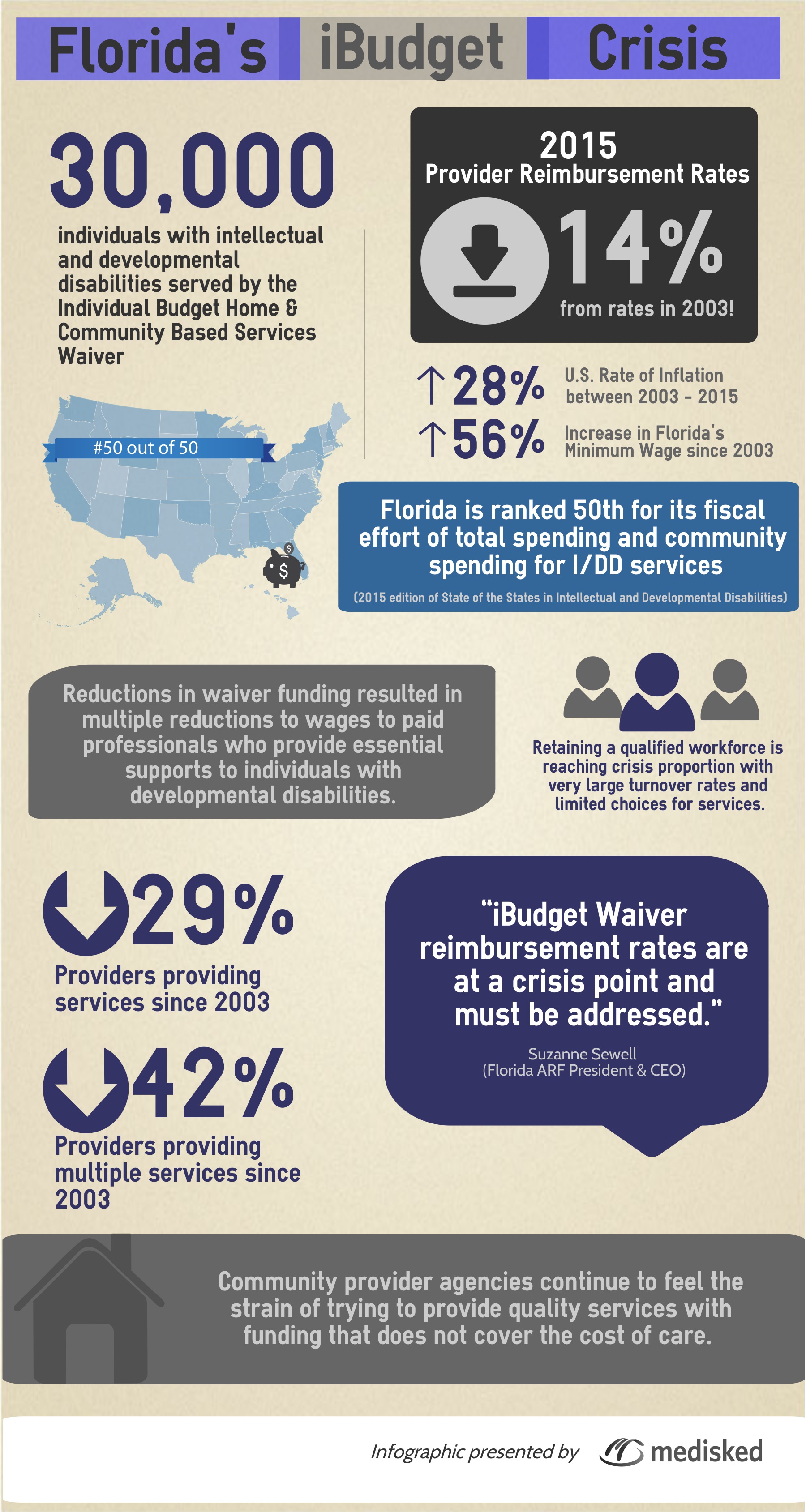 Since 2003, the average cost of living in the United States has gone up about 28%. The Minimum Wage in Florida has increased from $5.15 per hour in 2003 to $8.05 today.
Yet, Florida's iBudget Waiver reimbursement rates for the providers offering essential supports and services are on average 14.17% lower today than they were IN 2003!
Forgive my bold font, but that's absurd!
Read More
Tags: ID/DD News, Home and Community Based Services, Waiver Services, 2015, Florida